RTHM EVENTS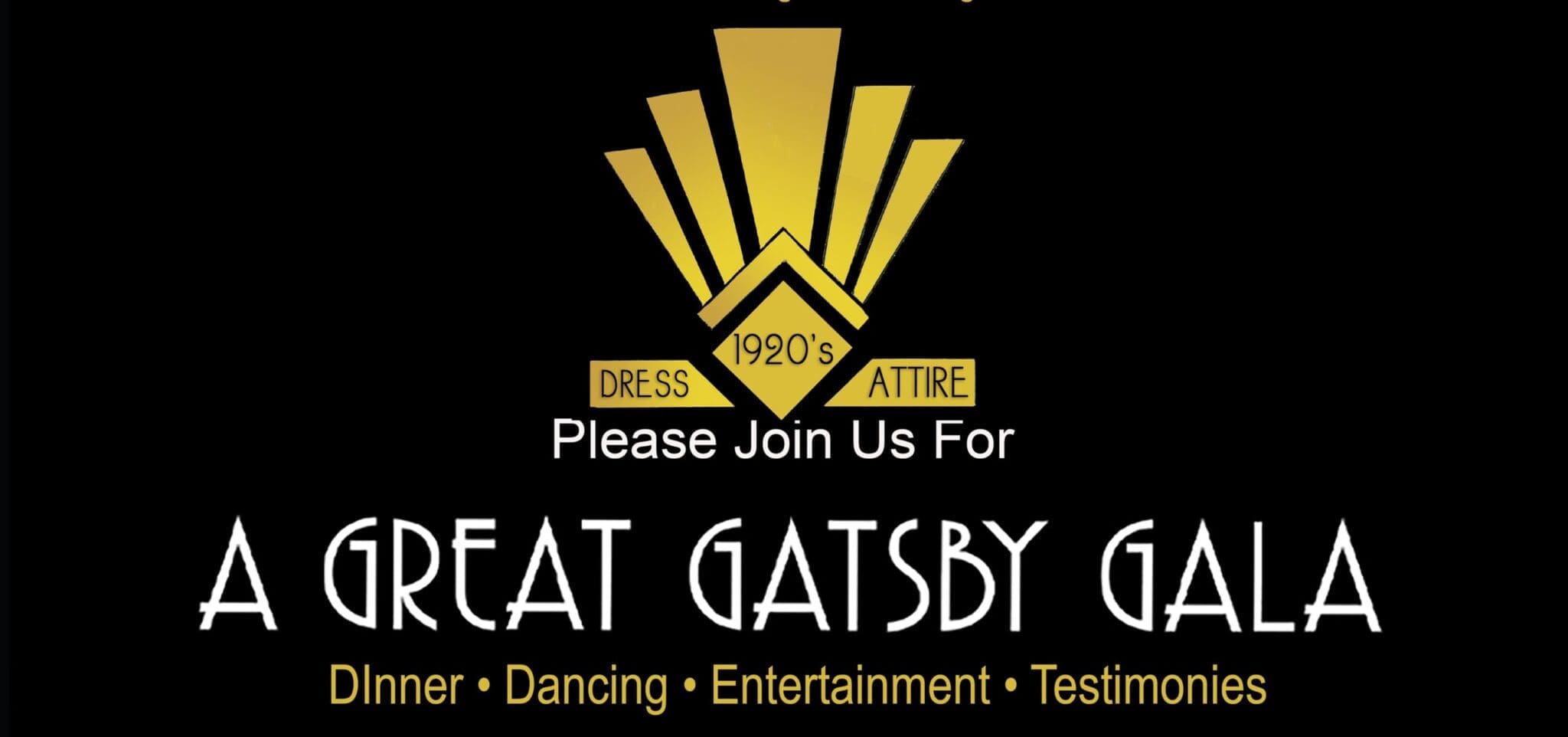 "I was given an extraordinary amount of Hope." ~ F. Scott Fitzgerald: "The Great Gatsby"
Restoring the Heart Ministry organizes events to grow awareness and support for their programs. The upcoming Great Gatsby Gala will be raising funds for the newest trauma counseling program Shattered and Restored.
A Fundraiser Dinner Benefiting Our New Program

Restoring the Heart Ministries' vision is that of a changed world because of healing from trauma!
The principles guiding "Shattered and Restored" focus on the creation of safety and empowerment. The passion of this groundbreaking program is to help those all around the globe who have been traumatized and to help all people groups to be restored from feelings of helplessness to victory.
Please join us!
The recovery from trauma is the ability to live in the present without being overwhelmed by the feelings and thoughts of the past. Central to the experience of trauma is isolation, helplessness and the loss of power and control. That is why we are developing the dynamic new resource: "Shattered and Restored".
NOT ABLE TO COME?
PLEASE CONSIDER SUPPORTING OUR MINISTRY
For details about the program, please consider downloading and reading Shattered and Restored Proposal.
SAVE THE DATE!
Fundraising Event for "Shattered and Restored"
THURSDAY, MAY 18TH, 2023
Location: TBA – Middle Tennessee
"I was given an extraordinary amount of Hope"
We chose this quote from The Great Gatsby as our gala theme because of our loving God. We too have been given an abundance of hope, joy, and love.
Our passion is to give to a hurting world, Love being the universal language of healing.
WE PLAN TO OFFER:
Hope, healing, and powerful testimonies
Incredible views and picture backdrops
Live art and 1920's themed dinner
An auction.