Our Newest Program – Show Your Support

This new Program is to help Restore those shattered by sexual trauma, those who have suffered from being sex trafficked, as well as other types of traumatic experiences and abuse.
How You Can Help Us Reach Our Goal
SPONSORSHIP LEVELS
Here are the details of the Sponsorship Levels for the Shattered & Restored Film and Curriculum. Benefits include Film Credits, Great Gatsby Gala Benefit tickets, logo placement and/or promotional materials.
IMPACT SPONSOR – $100,000
List Impact Sponsor Benefits & Details
INNOVATIVE SPONSOR – $50,000
List Innovative Sponsor Benefits & Details
INSPIRATIONAL SPONSOR – $25,000
List Inspirational Sponsor Benefits & Details
INNOVATIVE SPONSORSHIP – $10,000
List Innovative Sponsorship Benefits & Details
IMPACTFUL SPONSORSHIP – $5,000
List Impactful Sponsorship Benefits & Details
---
WANT TO MAKE A DIFFERENCE?
Click on the Donate Now button to make a contribution of any amount for the non-sponsorship levels. All donations are important to the Shattered & Restored Program's film and written curriculum global reach.
---
Counseling Programs
IN THE WILDFLOWERS
A 10-part DVD counseling series with accompanying curriculum targeted to those who wish to facilitate a group of people who have experienced the pain and work toward recovery from childhood sexual abuse.
INTO MY ARMS
A 10-part DVD counseling program series with accompanying curriculum targeted at counseling professionals and lay people to lead them through the journey of forgiveness after an abortion.
To order materials created for our Counseling Programs:
---
Our Mission
Created in Love for a Purpose
Restoring the Heart Ministries is non-denominational, charitable organization whose primary purpose is to help men, women, and children find freedom from trauma after emotional and physical abuse, post abortion trauma as well as other types of traumas. The mission of Restoring the Heart Ministries is to help individuals become the whole person Jesus Christ desires them to be and to fulfill the purpose for which they were created.​ It is achieved through trauma counseling programs prepared and led by licensed mental health counselors and ministers.
---
JULIE ANN ROSE, M.A.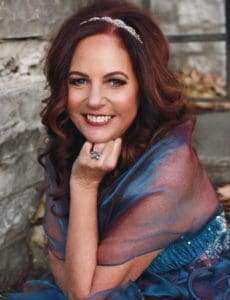 FOUNDER, LICENSED MINISTER, AND COUNSELOR
Julie Rose's passion and calling is to become richly involved in the lives of others, inviting them to consider their own heart and helping them to discard the things that rob them of joy that God has for them.
A speaker, author, and licensed counselor, she holds an M.A. in Mental Health Counseling, a certificate in Theological Studies from Bethel Seminary, and a Master of Theology and Spiritual Formation Training.
As a survivor of numerous traumatic circumstances herself, Julie's story has been featured on various radio and television programs including Of Faith and Family, Focus on the Family, Unshackled by Pacific Garden Missions, Moody Radio, the 700 Club (CBN), Christian Television Network (CTN), Life Today, Family Talk (Dr. James Dobson)—and many more.
Julie has produced In the Wildflowers and Into My Arms programs. She has also authored and co-authored books including A Wildflower Grows in Brooklyn, which is her story of healing and post trauma restoration, and a 31-day devotional Broken and Beautiful.
MEDIA / PRESS